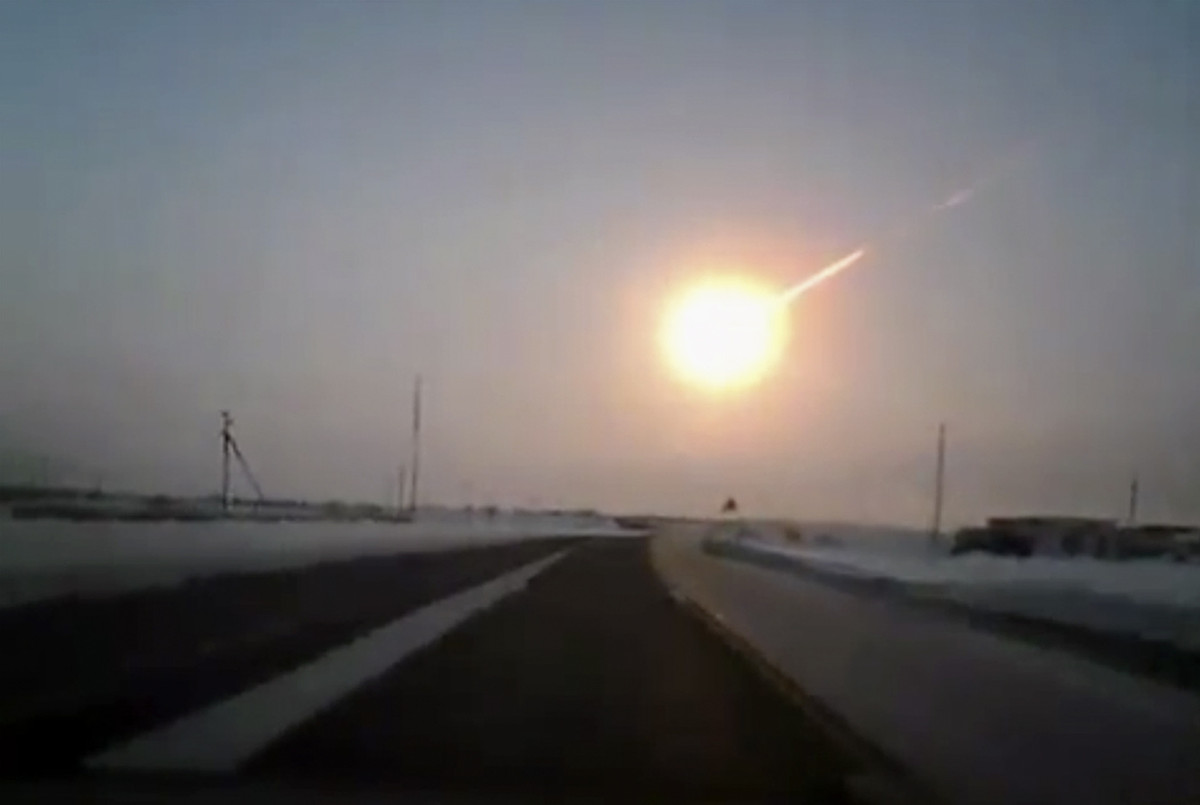 Russian Meteor Photo (2/16/2013) via Associated Press
Did you hear!?! A
Secular Rights Group Joined a Gay Rights Coalition
to repeal the
Defense of Marriage Act
(DOMA)... and then, the sky fell!!
...No?
...The sky didn't fall down?
...Oh? That was
last week
?
Jokes aside, I really want to take my hat off and give TONS of kudos to the
Center for Inquiry
for taking this position (and even writing a
position paper
!).
I have personally gone on the record, multiple times, practically BEGGING godless organizations to partner with LGBT rights causes and initiatives... largely without success. I explain that the religious groups are doing it! In fact, religious groups have played both sides of most secular battles (and do NOT be deceived: Gay rights = A Secular Battle).
So, let me be among the first gaytheists to say THANK YOU, CFI!!!
In brief and in closing, it really shouldn't be such a big deal that CFI, an explicitly secular organization, has chosen to stand against this obviously discriminatory, religiously justified law. After all, they are fighting to support a(nother) group that has been oppressed by religion. If anything, this is an extension of their goals, not a diversion from it.
However, there are naysayers that believe the Secular Movement should ONLY focus on the explicit Separation of Church and State and see this kind of initiative as "mission creep." To those people, I ask:
How much time does it take to join an existing coalition?
How many CFI principles were compromised by drafting a position paper supporting LGBT equality?
How many donors or volunteers do you think were deterred when public, secular organizations give the same support to the LGBT that Secular Americans have long given privately?
This is great news! These efforts, combined with projects like
Be Secular
,
Recovering from Religion
and the
Humanist Community Project
are the beginning of a bigger, broader, and more socially relevant Secular Movement...
Upcoming Post: Equality is a Secular Value