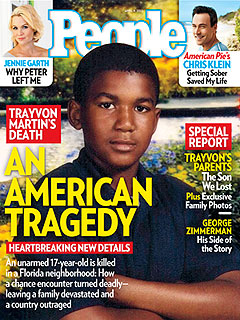 Update: 2:40am - Not very sleepy tonight. Last note: One of the things that make hard times, like this, even more difficult as an atheist is reading stuff like this CNN Belief article:
Twitter theme: Zimmerman will face a higher Judge
. Before you get excited, they're talking about God...
Preface: I started writing this on Saturday night (Jul 13) at 10 EST, so the verdict literally *just* came out. Since that point, I don't know what people are doing - and I want to weigh in & give my thoughts before I do. Honestly, I don't know if it would make me feel more or less sad if there was no public outcry about this. My personal hope is that the response is nonviolent, but vocal.
I suppose it's arguable - mostly because I've seen it done - that 'bad' people getting away with 'bad' things is not evidence against God. Sure. Maybe it isn't the best
evidence argument
out there... For the purpose of conversation, I might agree that there *could* be a deity that would allow the
shooting-unarmed-kids-walking-home-with-no-legal-repercussion
kinds of thing... However, in my humble heathen opinion, if that happens once, it is enough evidence against any God worth worship. And we know serious injustice like this is tragically common. This is doubly true if worshiping this God requires means waking up early on the weekends to listen to boring lectures and simple music with creepy lyrics (
like these
)...
In a way, I think I've been in a state of pre-denial about the
George Zimmerman verdict
...probably since first hearing that they didn't originally didn't arrest him at all, but especially in the past couple of weeks during the trial. I kind of knew it was coming and that it was going to be bad, but I didn't want to think about it until it happened. (The "I'll cross that bridge when I get to it" strategy). I know there are A LOT of things to be angry about, especially lately... and I just didn't want to add to the quickly-expanding list:
The economy is still in slow recovery. On a related note, there have been ZERO job-creation laws passed in Congress - Literally 37 votes in the House of Representatives to repeal healthcare reform ie. The Affordable Care Act, ACA, or "Obamacare". Thirty-seven times.
Tally of Votes by the House of Representatives to Repeal the Affordable Care Act
Number of Votes that did NOT repeal the Affordable Care Act.
Republicans are passing outrageous anti-reproductive/abortion-restricting legislation, in numerous states, including Texas, Ohio, North Carolina, & Wisconsin... (If you don't know what I'm talking about, check out: The 4 Worst New Anti-Abortion Laws…in the Past 3 Weeks (written Jul 11)
The US Government / NSA is spying on ... pretty much EVERYTHING.
Yes. That, too.
Additionally, the US government is making Edward Snowden's life hell for telling the world that the NSA is spying on ... pretty much EVERYTHING..
And these are just a few random political things off the top of my head and in no particular order... I could certainly go on...
Apart from what I hope was a helpful news roundup, the point I'm making is that there is A LOT of bad news, but this story enrages and breaks yours heart in a different way. Perhaps it is not more egregious than these, or other stories, but still strikes a unique chord on our heartstrings. Furthermore, it does so, while making a public mockery of the System in which we live (not just the legal justice system..).
It's not just that Treyvon was an unarmed kid, and the tragedy of that individual wasted life. It's the fact that someone can literally get away with murder - with everyone watching. That undermines the social contract that we all sign by living our lives together. Being a member in a society includes certain responsibilities (e.g. don't kill people) and expectations (e.g. If someone is wrongfully killed, there will be consequences)... and this seems to violate those.
So, what happens now?
Well, for most people, I imagine life will continue as normal (excluding the parents and loved ones of Trayvon Martin, of course... ) But what does this case mean, in the broader sense.
Does it mean that if someone like George Zimmerman thinks YOU or YOUR CHILD looks suspicious, they can follow YOU and shoot YOU? They can admit to having shot and killed you, and do so without facing ANY type of conviction?
If this is true, even if it is just in "stand your ground" law states, or only for certain "kinds" of people (you know, the suspicious-looking ones...), what does that mean about the state of a society? Among other things, I think verdicts like this mean we're all in more danger than we would like to believe. I have serious concerns about the precedent it sets for the future and what it says about our present.
---------
What did you think about this trial/verdict?
Did you have an interesting reaction or perspective and want to share?
While I'm sure the news and public opinion will be all over the place following this verdict, please feel free to leave your thoughtful comments below.
---------